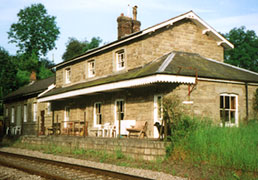 Tel / Fax: 01981 240564 Email:
Access Statement 2010
Access Statement for Self-catering cottage
Please see plan of layout of the cottage below:
Layout Plan of Cottage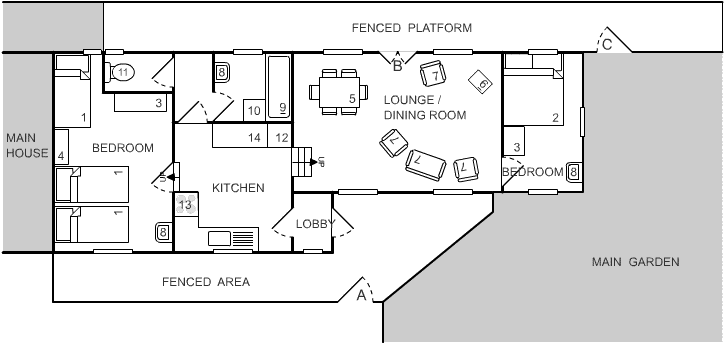 Click plan to enlarge
There are shallow steps from car through paved garden to lobby and kitchen and 2x20cms steps into bedroom leading off kitchen. Bedroom has 3 single beds each 60cms high.
Doorways are various widths with the narrowest being 59cms wide.
The toilet (40cms high) is separated from the bathroom by a lobby and is 80cms wide. The bathroom (200cm x 137cms) has a shower over the bath (33cms high) with no level access but a handle to assist . The stairs leading from kitchen into lounge/dining room are 3x22cms with doorway 66cms wide with handrail.
There is a doorway 96cms wide from lounge onto platform and the second bedroom is 350 x 183cms with double bed (60cms high) accessed from one side only.